ENTRUST US WITH YOUR INNOVATIONS
QRAI Innovation Accelerator is an owner-managed consultancy specialized in innovative SMEs and service providers as well as startups, which is active in the field of innovation, financing and funding consulting as well as interim management across Europe.
For more than 6 years, the QRAI team has been serving small and medium-sized enterprises as well as startups to support them in company formation, business development and scaling, financing as well as obtaining and applying for funding, grants, loans and subsidies.
Business consultant and investor Natalia Kourakina-Lattner brings over 25 years of expertise in business start-up, financing, business development, B2B sales and grant management. She has initiated and implemented several international projects with the project volume of up to € 1.5 billion. After different positions at large corporations, technological SMEs and startups, she decided to provide the accumulated expertise as well as her network to support innovative companies, as well as to accompany them as a business angel.
As a technology coach, Natalia helps startups and SMEs validate their ideas and develop viable, scalable business models. She provides guidance in business planning and financing, as well as in finding pilot customers.
As an EU mentor, Natalia Kourakina-Lattner also exclusively guides CEOs, entrepreneurs and decision-makers who feel the drive to create inspiring new business opportunities and tap into additional customer segments.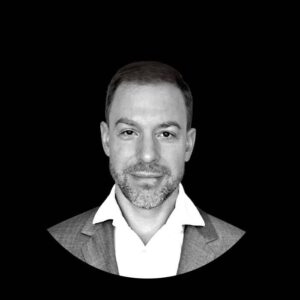 Alexander Lattner is a finance expert with leadership experience. If you need sound planning for your start-up, want to meet investors at eye level or want to scale your business, you are in the right hands. In his function as interim finance consultant, he also supervises the operational implementation of your projects. His core competencies include the establishment of finance departments and their successful scaling. Monthly and annual financial statements according to HGB, IFRS and US GAAP as well as consolidation, due diligence and M&A complete his profile.
30 years of expertise in reporting, project controlling and costing as well as integrated financial planning, ERP implementation and set-up of finance departments, recruiting, digitalization, compliance and scaling of workflows make the business graduate with an international degree in controlling and management a competent partner in all matters related to corporate management.
In addition, Alexander Lattner offers entrepreneurs the opportunity to draw on his extensive know-how as a certified restructuring and reorganization consultant even in difficult situations
Certified BAFA business consulting
Subsidized consulting for small and medium-sized enterprises, the self-employed and freelancers
BAFA ID 175255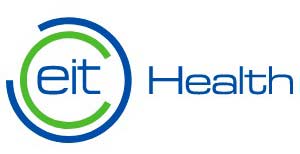 Official Mentor MCN
Mentor MCN for EIT Health, EU Accelerator for Digital Health, Healthtech, Biotech and Medtech
EU Grants

IBB Business Coach
Coaching BONUS
Subsidized coaching for business owners and startups in Berlin
Businessplan-Wettbewerb Berlin-Brandenburg
Juror of the Business plan competition
As a leading German provider of programming services for Industry 4.0, we are often faced with the question of how to prioritize and drive our developments. By working with QRAI Innovation Accelerator, we gained a highly competent and, above all, solution-oriented consultant for precisely this issue.

Since then, we have successfully implemented two projects. What I personally like about the team of QRAI is the positive attitude, the distinctive perseverance paired with an international network as well as very high professionalism.

Robofunktion GmbH
Dr. Thomas Werner, Managing Director

As a Berlin-based KI startup for predictive maintenance, we were able to benefit from the Coaching Bonus Berlin program and from Natalia's deep understanding of the robotic industry. Thanks to the coaching, we were able to get valuable insights and advice specific to our industry, analyze our business model and sharpen a comprehensive strategy. At the end of the coaching, we received a grant analysis that ensured we would not miss out on any financial support.

utpatti GmbH
Dr. Tejo Chalasani, CEO and founder

I started working with QRAI a year ago and I have to say that it was the best decision I could have made for my company.

With the help of Mrs. Kourakina-Lattner and her team, we were able to completely restructure our R&D portfolio and concentrate on the one, promising development. We have gathered market feedback and already won a pilot customer. Through a structured funding strategy, we can now better manage the development risks. And the most important thing – we felt completely reassured during the project implementation and can concentrate on our core competencies, namely the development of innovative robot systems.

Sikora GmbH
Ralf Sikora, Managing Director

Natalia was our dedicated life sciences expert and mentor from the EIT Health Program (EU). As an award-winning Hungarian biotech start-up, our company (APPERCELL) has developed a unique smart research and screening system for labs and pharmaceutical companies.
The coaching with Natalia helped us to focus on the relevant topics of business development and to sharpen our product offering. Jointly, we laid the foundation of our value proposition for the target markets. Natalia gave us tools to validate our assumptions and to prepare a territory-focused go-to-market strategy. She provided enormous marketing and sales expertise in a very authentic way and offered excellent training to our entire sales team. With this knowledge, we feel well-equipped to start scaling our business model.

Appercell Biotech Kft.
Andras Bencsik, CEO

The team of QRAI helped me reach the next level of my company's growth via setting up the strategy both in product and related R&D. I was impressed about their expertise in European funding, especially in drafting approaches on EU grants for deep tech startups. They gave me clarity on additional business models and income opportunities tied to my original product idea. I also got a profound analysis on European market entry for my business.

Broad Mind Inc.
Ivan Tsyplukhin, Developer of the next generation non-invasive brain-computer-interfaces
WHY SHOULD WE WORK TOGETHER
You are special. You love change and want to proactively shape the future. We love to be inspired by your spirit and see our role in empowering passionate people to build sustainable businesses.
Supporting you in your endeavor to develop and commercialize new technology, as well as creating the necessary funding to do so – these are the challenges we are happy to take on at QRAI Innovation Accelerator.
Yours, Natalia Kourakina-Lattner
YOUR WAY TO SUCCESS – TAKE THE FIRST STEP
Make your first appointment and secure your free and non-binding success analysis!