The success of a company can be based on various factors; what it is not based on is luck or chance. The right strategy or even the temporary outsourcing of company divisions can represent a not inconsiderable share of the company's success.
Interim management is the so-called management for a limited period of time. It is a temporary takeover of business management by special experts, who take over important line positions on their own responsibility or professionally implement the work on specific projects.
Interim managers work in a problem-solving manner and leave the company as soon as the problems have been solved, the filled position can be filled in a stable manner, a project has been completed or a new division or company management has been successfully established. In this way, there are no failures or poor transitions, which often represent a high risk for companies or can jeopardize important projects.
Minimize risks and scale your business through interim CFO
No matter whether you are planning temporary projects or fundamentally need expert support in various areas of business management: QRAI interim managers offer you their entire professional competence and the know-how you need to generate success.
An interim CFO steps in when independent action is required and efficient support is needed for time-based and complex projects. It is not uncommon for a company's core competencies and time budget not to allow for the additional activities required to familiarize oneself with new areas of expertise and, at the same time, to keep to the schedule set for them.
A lack of resources leads to mistakes that have a long-term impact on the company. Don't take a risk and use the expertise and competence of an experienced expert.
What we can do for you
Based on many years of experience in the field of interim management, we are able to efficiently implement turnaround and restructuring projects on your behalf, as well as to provide assistance with important digitization processes from which you will benefit in the long term. It is our concern to maintain and sustainably optimize the success of your company even in difficult processes.
Our main task is to identify the right measures and implement them in a consistent manner for your company. You profit on the one hand from a high time saving, since no lengthy training phases arise as well as on the other hand from the technical expertise, which refers distraction-free to the appropriate process or the planned object.
Among the possible services and functions in which we assure you our support are:
CFO
Head of Controlling
Finance projects
consultant
coach
Our main focus is on
Strategy and planning
Establishment and scaling of the finance function
Digitalization and process optimization
Reorganization and restructuring
Financial statements HGB, IFRS, GAAP
The industries we serve include
pharmaceuticals
IT / Cyber-Security
mobility
consumer goods
and therefore companies like
SMEs (owner- or VC-managed)
Start-ups
Fast growing companies
In the course of various consulting discussions, problems such as "We need to digitize more" or "It takes too long until figures are available" were often relevant. Questions are also asked such as "Is my finance function optimally positioned?" or "What is the cash situation and how will my cash develop?".
We generate individual and company-specific solutions that give you the appropriate overview and provide an answer to important corporate management questions.
We create individual solutions
Behind all these questions and wishes are mostly deeper problems, which are clarified in advance during a discussion and filtered through appropriate process analyses. These are incorporated into a company-specific catalog of measures that represents the actual needs of the company. This also lays the foundation for extensive digitization of corporate processes, for example.
Once a comprehensive needs assessment has been carried out, the necessary measures can be implemented. These are based on the identified areas of action and can take the form of individual measures, such as standardizing processes and supporting them with the help of smaller IT solutions, or implementing comprehensive planning or ERP tools.
In order to be able to cope with the changes and accelerations in business life, there is often a desire for a transformation to a business partner model in which the finance function takes on a value-driving consulting function. In this context, the focus is particularly on long-term development, which involves ensuring that important, business-related figures are available in a timely manner.
Within the scope of our activities, we examine the circumstances with regard to the interaction between accounting as a reliable foundation and controlling, which builds on this in a value-creating manner, and whether companies and whether the necessary separation has been sufficiently implemented organizationally at this point. In addition, we check for you whether the positions are optimally staffed in connection with the associated requirements and tasks.
Liquidity is a necessary factor for the long-term existence of a company, therefore a planning of the influencing factors and drivers is an indispensable part of the company management and enables a deeper understanding of the value creation. We create a reliable and low volatile cash planning, which includes balance sheet as well as income statement.
What questions and problems does your company face?
Experienced CFOs can generally draw on extensive and solution-oriented expert knowledge and thus defuse even complex situations. Regardless of whether your company is a medium-sized business or a large corporation.
Entrepreneurs benefit in the long term from expert advice on strategies and can draw on expert knowledge in connection with the planning and implementation of transformation processes.
Are you unsure whether interim management is a solution for your company? Contact us. Because as experts, we know that this approach is not suitable for every company and will support you in making the right decision.
We do not see it as our task to increase your costs unnecessarily, but to offer you the opportunity to optimize your company, to develop it further and to complete projects in a timely manner and with the highest possible success.
Advantages of using an interim manager
An interim manager joins a company only for a certain period of time or for a predefined project and acts in this context on his own responsibility. Here, expert knowledge and experience as a manager come into play, as well as a deeper knowledge of the industry. On the basis of this know-how, an efficient organization of workflows, market development and work processes takes place.
The goal of the interim manager is to implement his given and clearly defined assignment as promptly and successfully as possible. Within the framework of this cooperation, the interim manager does not represent a part of the company structures, but acts like an external service provider. Due to the lack of opportunities for promotion or tenure within the organization, an interim manager concentrates completely and without disruption on his defined tasks and subsequently hands over this position to a competent successor within the company.
Interim managers act as specialists who adapt to very individual situations and generate solutions for different company-related problems. Due to their temporary position, they work in a goal-oriented and unencumbered manner. They keep a clear head even in difficult situations, which contributes to fast and efficient problem solving.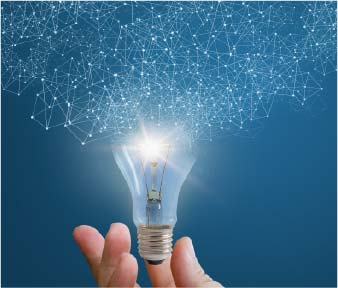 Individual concerns require equally individual solutions
Every entrepreneur has the desire to develop his company further, to optimize processes, to improve liquidity and to increase the turnover of his company.
Our recommendation: Do not leave your success to chance, but benefit from the know-how and experience of a competent partner.