FUNDED COACHING AND GRANTS FOR DOERS WHO FINALLY WANT TO PUT THEIR IDEAS INTO PRACTICE
Patents filed in Germany in 2021
Source: DPMA
of gross value added in Germany is generated by SMEs
Source: Statistisches Bundesamt (Federal Statistical Office)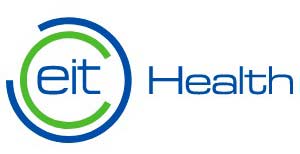 THIS IS EXACTLY WHY GERMAN FUNDING SUPPORTS
INNOVATIVE VENTURES
In many areas, small and medium-sized enterprises (SMEs) are pioneers of technological progress. The federal government, the federal states and the EU support them with special funding programs for research and innovation, for technology transfer or founding new businesses, as well as with sector-related funding activities for Research and Development.
MANY INNOVATIVE IDEAS REMAIN UNREALIZED
"NO MONEY"/ "NO CAPITAL"
"TOO MUCH BUREAUCRACY"
"NO TIME"
"NO PARTNER"
"TOO COMPLICATED AND COMPL"
"TOO MUCH STRESS"
WHAT CHALLENGE DO YOU HAVE RIGHT NOW?
Have you had a brilliant technical idea for some time that will change the world? Or does your company want to develop a new innovative product? Or maybe you have a technology that you want to bring to market?
BUT SOMEHOW YOU CARRY ALL THE IDEAS IN YOUR HEAD AND DON'T GET AROUND TO IMPLEMENTING THEM?
In the past, we have found that the topic of subsidies is often not addressed by the majority of business. Along with the lack of the know-how there is often a shortage of time necessary to deal with complex process of applying for subsidies. However, by forfeiting your right to theses available financial support resources, you're giving away cash and the opportunity to implement your ideas, to integrate globally and to take the lead in the market. Don't miss out on this.
TOGETHER WE WILL CREATE A PROFITABLE COMPANY FROM YOUR IDEAS. GUARANTEED.
Together, we structure your project. Contrary to service providers who only specialize in funding consulting, we see our task as offering you sound innovation consulting that is best aligned with your business strategy. We support you in market research and customer approach, define the MVP (minimum viable product) together with you and inquire about the best funding for your project.
We also help you to obtain funding in the field of innovation. We show you which requirements your project must fulfill in order to be included in the relevant funding program and provide you with an overview of the documents required for the application. We take over the application process for you and support you in the preparation of the necessary forms, documents, reports, plans and sketches. Yes, we do it all.
As a leading German provider of programming services for Industry 4.0, we are often faced with the question of how to prioritize and drive our developments. By working with QRAI Innovation Accelerator, we gained a highly competent and, above all, solution-oriented consultant for precisely this issue.

Since then, we have successfully implemented two projects. What I personally like about the team of QRAI is the positive attitude, the distinctive perseverance paired with an international network as well as very high professionalism.

Robofunktion GmbH
Thomas Werner, Managing Director

I started working with QRAI a year ago and I have to say that it was the best decision I could have made for my company.

With the help of Mrs. Kourakina-Lattner and her team, we were able to completely restructure our R&D portfolio and concentrate on the one, promising development. We have gathered market feedback and already won a pilot customer. Through a structured funding strategy, we can now better manage the development risks. And the most important thing – we felt completely reassured during the project implementation and can concentrate on our core competencies, namely the development of innovative robot systems.

Sikora GmbH
Ralf Sikora, Managing Director

Natalia was our dedicated life sciences expert and mentor from the EIT Health Program (EU). As an award-winning Hungarian biotech start-up, our company (APPERCELL) has developed a unique smart research and screening system for labs and pharmaceutical companies.
The coaching with Natalia helped us to focus on the relevant topics of business development and to sharpen our product offering. Jointly, we laid the foundation of our value proposition for the target markets. Natalia gave us tools to validate our assumptions and to prepare a territory-focused go-to-market strategy. She provided enormous marketing and sales expertise in a very authentic way and offered excellent training to our entire sales team. With this knowledge, we feel well-equipped to start scaling our business model.

Appercell Biotech Kft.
Andras Bencsik, CEO

The team of QRAI helped me reach the next level of my company's growth via setting up the strategy both in product and related R&D. I was impressed about their expertise in European funding, especially in drafting approaches on EU grants for deep tech startups. They gave me clarity on additional business models and income opportunities tied to my original product idea. I also got a profound analysis on European market entry for my business.

Broad Mind Inc.
Ivan Tsyplukhin, Developer of the next generation non-invasive brain-computer-interfaces
LET US TAKE CARE OF THE BUREAUCRACY AND CONCENTRATE COMPLETELY ON YOUR PROJECTS
In addition to the consulting, we will prepare the applications for you and take over all related procedures, so that you can enjoy a stress-free application process. As part of the support for your project, we will prepare all documents for you ready for signature and answer any questions you may have about the process. This also applies to any queries you may have from the relevant project sponsor, which we will answer together in a timely manner.
Subsequently, and after successful application, the processes will continue to be monitored by our team. If desired, we also take over future communication with the authorities and take care of the implementation and submission of the documents regularly required within the framework of the funding.
WHAT HAPPENS AFTER YOUR REQUEST?
1. CONTACT US
You arrange a consultation by either the link below or via the contact section. We will take a close look at your request. After that, we will have an initial phone conversation to get to know each other and review your idea and expectations.
Costs: The initial consultation is free of charge.
2. FIRST APPOINTMENT
The chemistry is right, and your concerns can be structured in the context of an innovation consultation: Then it's time for a personal online meeting, during which we agree on what your greatest need is and what form of collaboration is best for you.
Costs: You get a fixed price for the first appointment.
3. PROJECT STRUCTURING / COACHING & MENTORING
You decide how to proceed! Often a few sessions are enough, other companies want to be accompanied for months. Depending on the defined task and time frame, we agree on the next steps.
Costs: We charge by the hour. It's possible to have up to 80% of the consulting costs reimbursed.
4. Procurement of funding
Once we have structured the project, we move on to the funding check. Together we select the best options, and our team prepares the necessary applications and other documents.
Costs: success-based premium based on the approved funding amount.
YOUR WAY TO SUCCESS – TAKE THE FIRST STEP
Make your first appointment and secure your free and non-binding success analysis!